Method for a Drainage Roadway Location Determination for an Overlying Methane Drainage System
Marek Borowski

Marek CAŁA

Department Department of Geomechanics, Civil Engineering and Geotechnics, AGH University of Science and Technology, 30 Mickiewicza str., Krakow, 30-059, Poland
Abstrakt
The paper analyses possibilities to carry out methane drainage of a longwall in seam 510. A possibility to fight against the methane hazard was determined based on results of forecasting for methane emission to mine workings. A system of methane drainage was suggested for the adopted method of longwall face ventilation. The location of drainage roadway was determined for the selected methane drainage system. The paper includes a geomechanical analysis for a numerical model, which was aimed at determination of the optimum location of the drainage roadway in a seam overlying the longwall panel.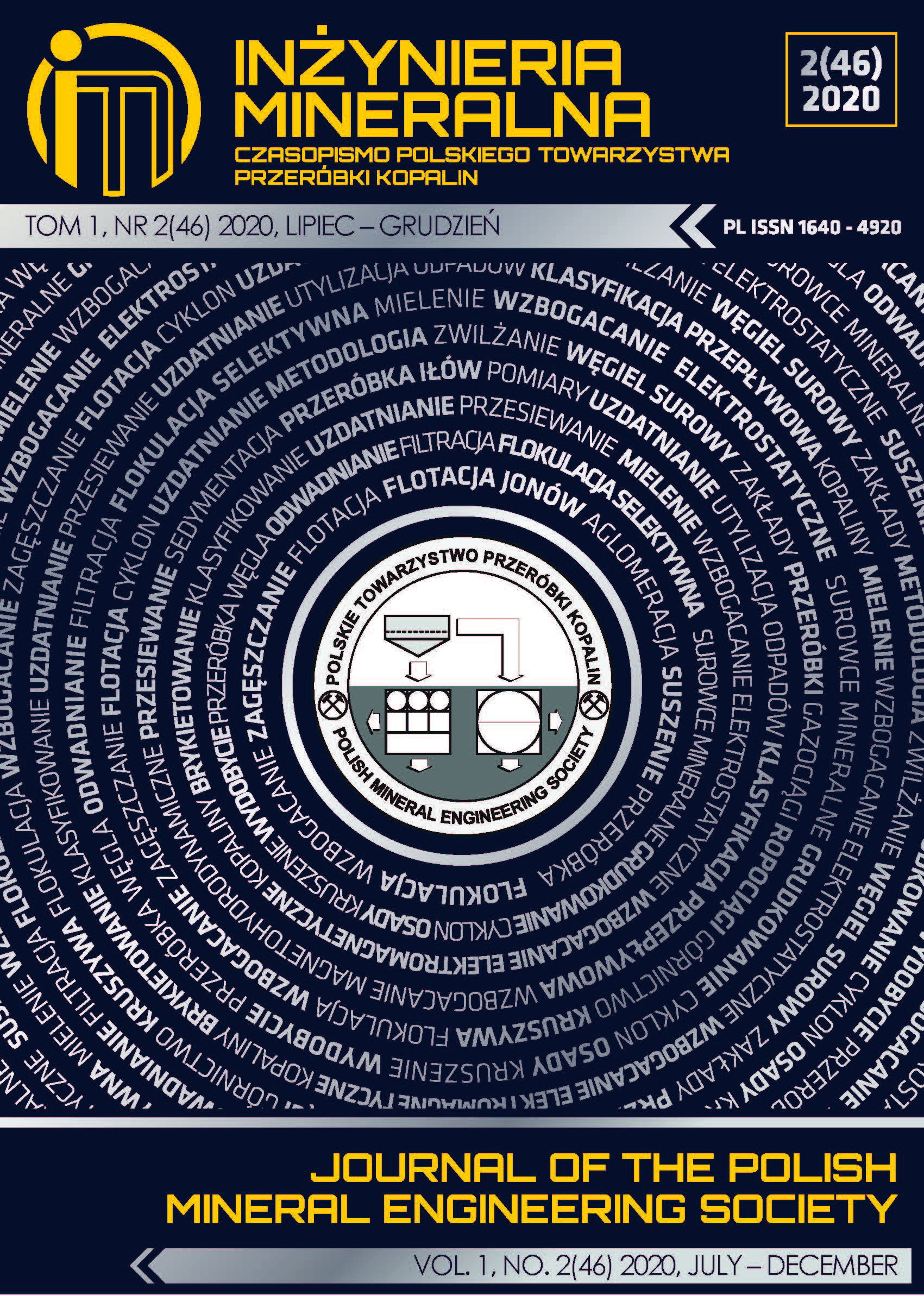 Jak cytować
Borowski, M., & CAŁA, M. (2020). Method for a Drainage Roadway Location Determination for an Overlying Methane Drainage System. Inżynieria Mineralna, 1(2). https://doi.org/10.29227/IM-2020-02-25
Copyright (c) 2020 Inżynieria Mineralna
Utwór dostępny jest na licencji Creative Commons Uznanie autorstwa – Na tych samych warunkach 4.0 Miedzynarodowe.