Applying Artificial Pillar to Replace the Coal Pillar Protecting Roadway to Increase Production Efficiency and Sustainable Development in the Vietnamese Coal Industry
Van Cuong DINH

Anh Tuan NGUYEN

Van Thanh TRAN

Thi Hoai Nga NGUYEN

Duc Hai DUONG
Abstrakt
Vietnam's domestic coal production is growing fast and is expected to reach 68.9 million tons
in 2030, nearly 1.5 times higher than today. Open-pit mines will gradually reduce production and close,
and underground mining coal output will increase progressively year by year and take a leading role.
Besides the investment in new mines to achieve these goals, it is necessary to maximize the coal reserve
exploited annually of existing underground mine projects, which its coal reserve in pillars protecting
roadways currently accounts for 12−15%. The further exploitation of this coal reserve will decrease the
costs of preparation of underground mines and granting mining rights and depreciation of infrastructure
assets. Moreover, it will help reduce the loss of non-renewable resources and contributing to the
sustainable development of Vietnam's coal industry.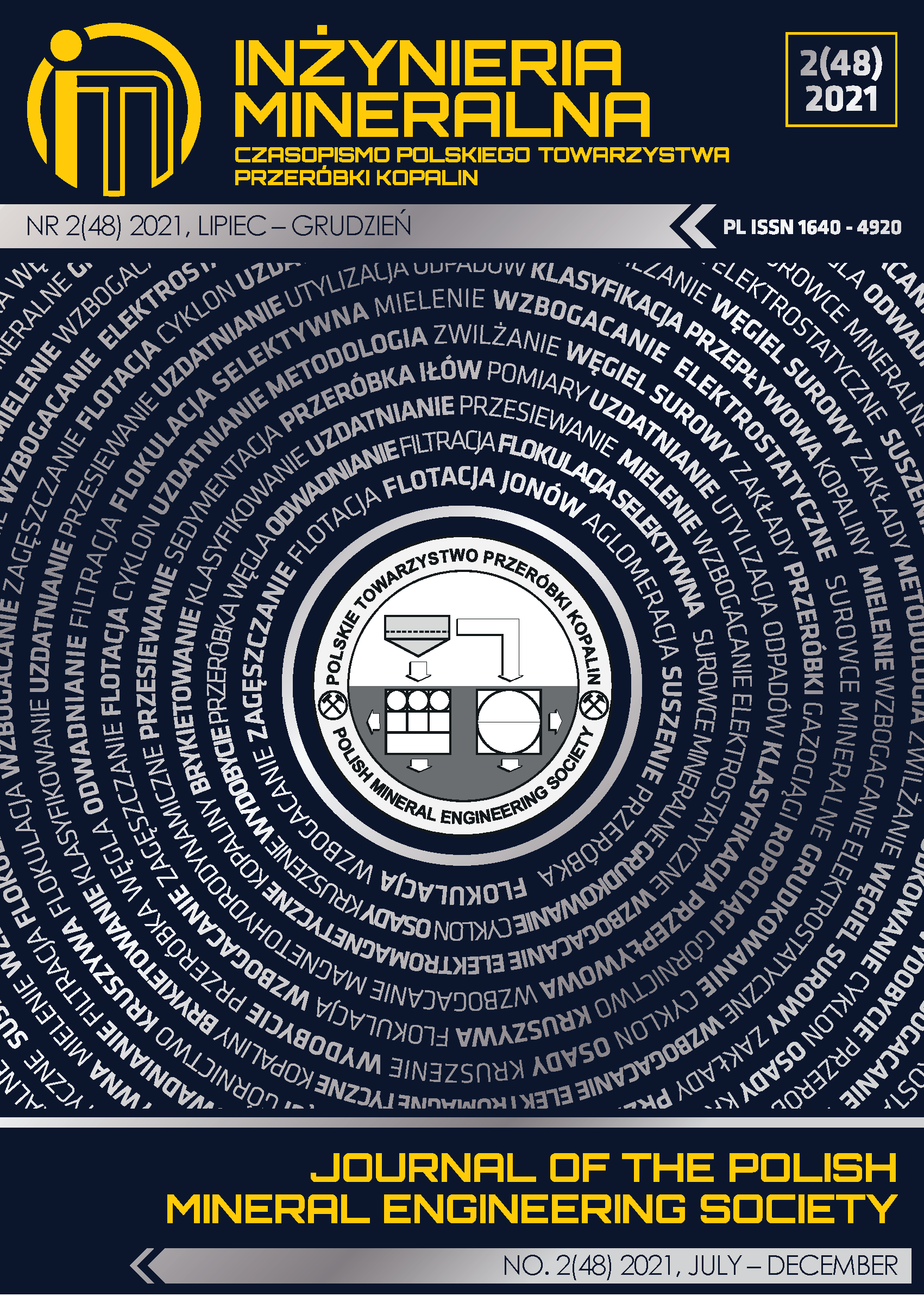 Jak cytować
DINH , V. C., NGUYEN , A. T., TRAN , V. T., NGUYEN , T. H. N., & DUONG , D. H. (2021). Applying Artificial Pillar to Replace the Coal Pillar Protecting Roadway to Increase Production Efficiency and Sustainable Development in the Vietnamese Coal Industry. Inżynieria Mineralna, 1(2). https://doi.org/10.29227/IM-2021-02-56
Copyright (c) 2021 Van Cuong DINH ,Anh Tuan NGUYEN ,Van Thanh TRAN ,Thi Hoai Nga NGUYEN ,Duc Hai DUONG
Utwór dostępny jest na licencji Creative Commons Uznanie autorstwa – Na tych samych warunkach 4.0 Miedzynarodowe.